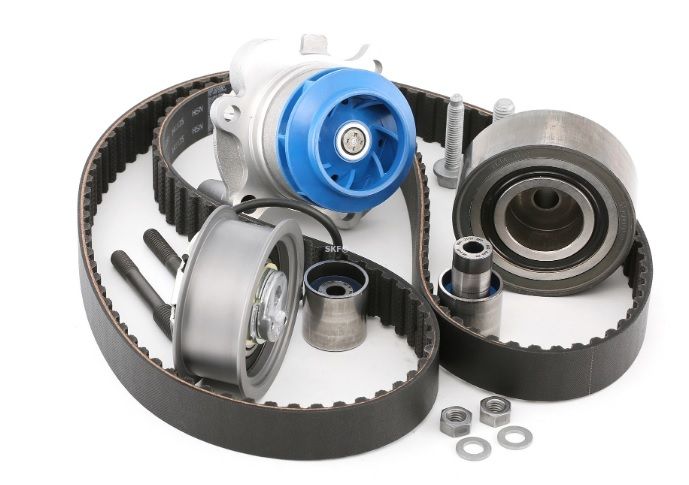 Timing belt change
Changing the timing belt is necessary for the crankshaft and camshaft to rotate correctly with respect to each other. This is a very important element of the engine, without which the engine does not function. In most cases, a broken timing belt means at least a partial repair of the engine (repair of the block cover); All car models and brands need their timing belts changed every 60,000 - 180,000 km or once every 5-10 years. Timing belt is replaced together with all rollers and tensioners. In addition, changing the timing belt requires replacing the water pump that is run on most cars with the same belt.
Call our specialists and we will inform You after which mileage You need to replace Your timing belt.
 We recommend changing the timing belt if:
Time for changing the timing belt is approaching (due to time or mileage);
You bought a used car and do not know or are uncertain when the timing belt was last changed;
Oil has been spilled on the timing belt, e.g. due to oil leaking from the engine;
Timing belt has been removed from the engine for due to repairs (unless it was recently changed).