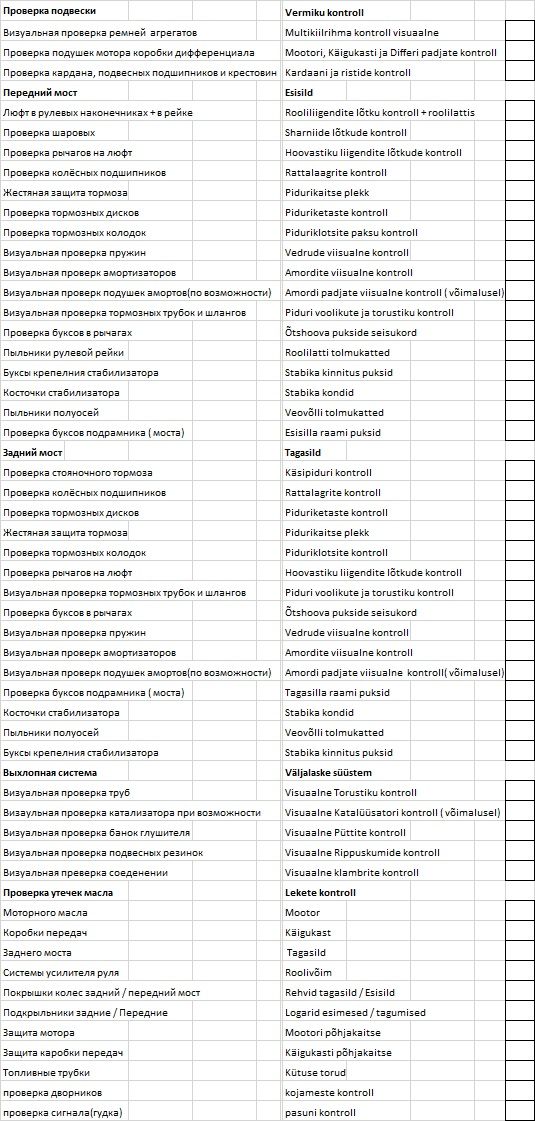 Chassis inspection
Chassis is a highly important part of the vehicle, timely repair of the suspension is very important if any part is broken or worn, which may lead to increasing the load on other parts of the suspension, thus increasing wear on those parts.
It is worth remembering that if the wheel has suffered damage, then it will no longer be as easy to steer, tire wear will increase and eventually the situation may become life-threatening.
We often perform chassis inspections free of charge, follow us on Facebook and Instagram, if we perform tire changes in our workshop, then it is possible to get a chassis inspection free of charge.